Vodka - Our Gorgeous, Glittery Goodies
livepages::jquery();?>
The horrors unfolding in Ukraine...
We are horrified at the unfolding humanitarian crisis in Ukraine and neighbouring countries, due to the aggression and ruthlessness of one man, Putin. This small family firm can't do much to stop the war, but we can and will show solidarity with the Ukranian people at this time and hence have decided with immediate effect to switch our primary brand of Vodka to UK distilled "Vladivar".
Please click here to donate to the DEC Appeal for Ukraine.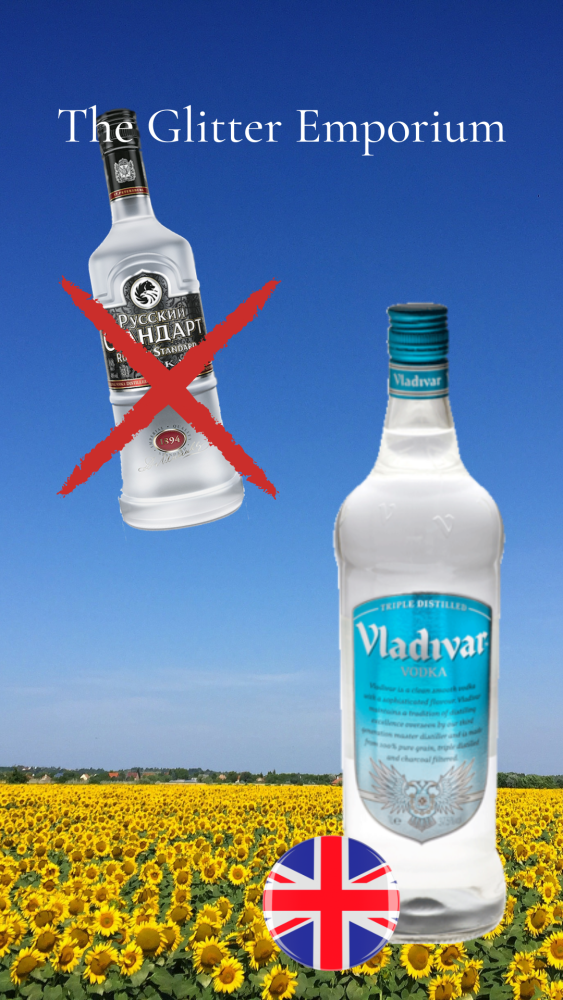 Products in this Category:
Showing 1 - 4 of 4 results